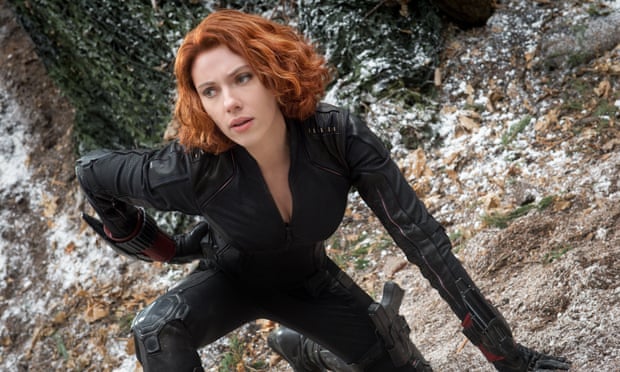 BLACK WIDOW SOLO MOVIE
In the recent interview with Marvel Studios President Kevin Feige by Deadline Hollywood, the studios are committed in bringing a Black Widow solo movie for the Marvel Cinematic Universe which being portrayed by Scarlett Johansson.
"We've announced the next nine movies, 10 counting Civil War, through to the end of 2019, Where we go beyond that are ongoing discussions that we'll focus on in the next few years because we have a lot to do before then I would say certainly the one creatively and emotionally that we are most committing to doing is Black Widow. We think she's an amazing character. We think Scarlett Johansson's portrayal of her is amazing. She's a lead Avenger and has amazing stories in her own right to tell that we think would be fun to turn into a standalone franchise." based on Feige
Black Widow already appeared in 5 Marvel Movies. (Iron Man 2 which is her debut film, Marvel's Avengers Assemble, Captain America : The Winter Soldier, Marvel's Avengers: Age of Ultron and Captain America: Civil War). But the studios is more committed on making her solo outing than her fellow Avengers Falcon, Hawkeye and War Machine.
On the red carpet for Captain America: The Winter Soldier in 2014, Scarlett quoted "If you want to see a Black Widow spin-off movie, then I want to see it. We'll see. We will put the request in to Marvel tomorrow."
Black Widow is proven to be one of the most popular figures in the MCU timeline and we can say that she deserves to have her solo movie as an award. Its too early to celebrate but hearing this kind of magic word "commitment" is our best hope to see the Black Window movie on the big screen.